Rosedust River Wild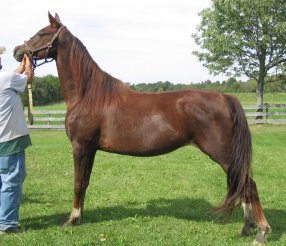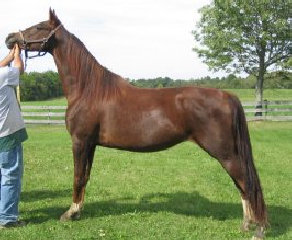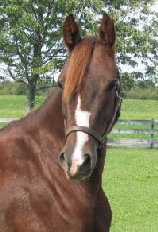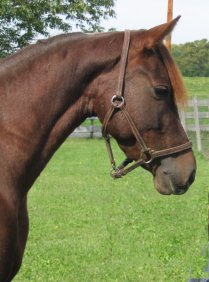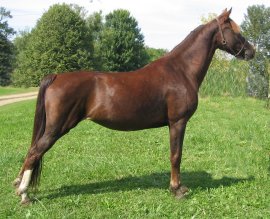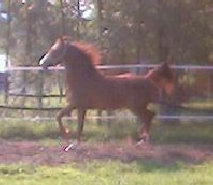 Morgana Westwood x Rosedust Rionite
"River" is a lovely mare with tons of talent,
which comes to her from both sides of her pedigree.

Her sire is a many time World Champion
in Park Harness and Saddle, and one year
was also WC Parade Horse!

Her dam lines are known for their fabulous
hocks, and this coupled with her daddies
major motion, and all the fine attributes of
SFG Infinity And Beyond,
CHECK OUT HER FOAL BELOW!
2001 Chestnut mare, star, irregular strip, snip,
LF sock, RF stocking, RH stocking, roan spot on belly
"Woody" mares have made GREAT broodmares!
PL Beyond YourWildestDream
Foaled on May 6, 2005 at 8:00 PM
Palomino filly with narrow blaze, and both tall hind stockings
Introducing....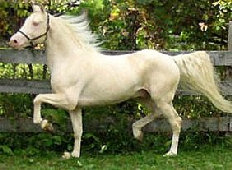 SFG Infinity And Beyond...my daddy!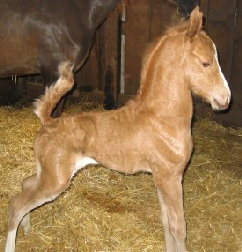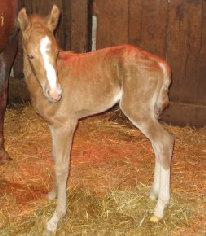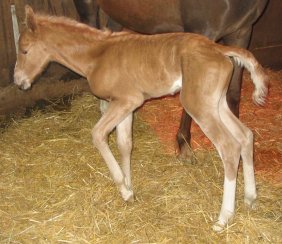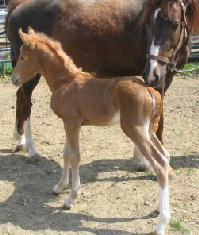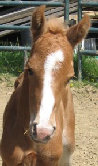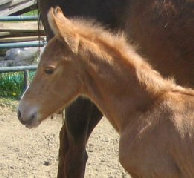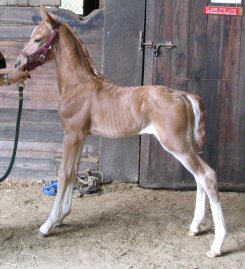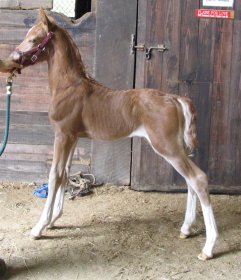 Look at that little SHOW HORSE!
Pics at three days old. What a cutie!
SOLD!!

Congratulations
to Ken Norris
of Kentucky!
What a beautiful,
upheaded, refined,
well bred flashy
show filly she will be!
LOOK at this baby doll strike a pose at ONE week old! WOW!
Not only is she beautiful, she is the sweetest darn thing! You can't open
her stall door without her right there, wanting attention.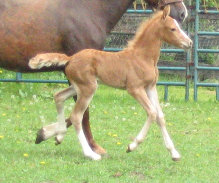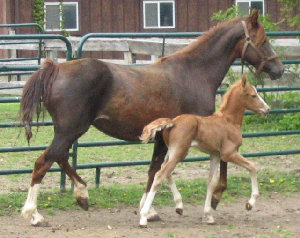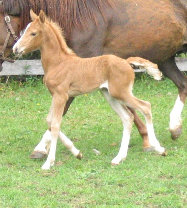 These pics with mommy, taken at 2 weeks old.
Mom is being rebred in 2006 for a repeat of this cross.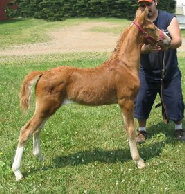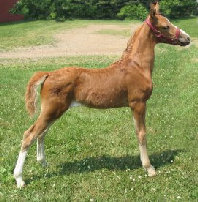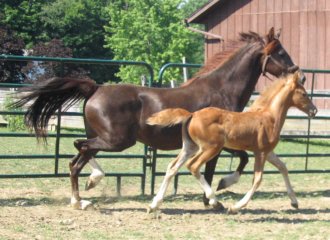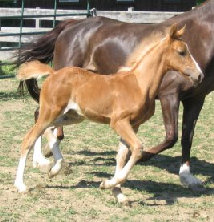 Her second photo shoot at one month old! What a pro she is!
And here she is with her mom at 7 weeks. Look how GOLD she is shedding out to be! WOW! What a knockout !
and her 2005 FOAL!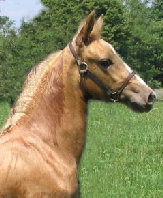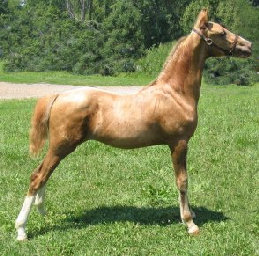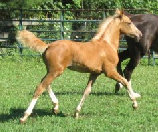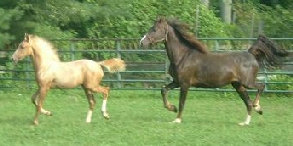 And here she
is at
three months
old!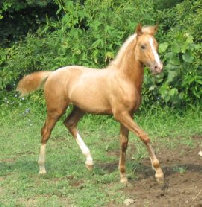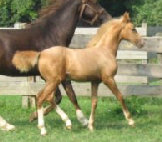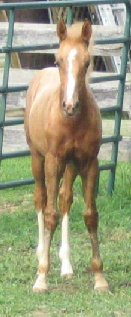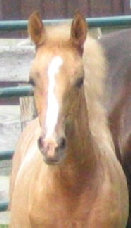 Photos below taken alittle over three months old. 8-12-05
SORRY guys, this one is SOLD!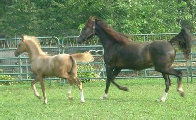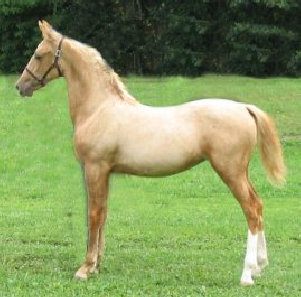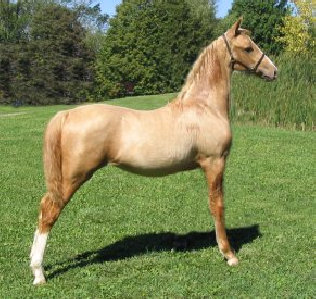 And here she is, in her last photo shoot at PLF, at 4 1/2 months old!
WOW, this is one GORGEOUS FILLY!!!