PL Forever My Fantasy
SFG Infinity And Beyond x Amberfields Ice Fantasy
Foaled May 5, 2013.
Cremello filly, narrow blaze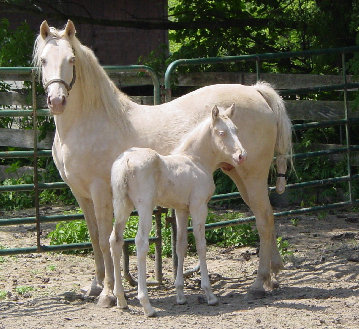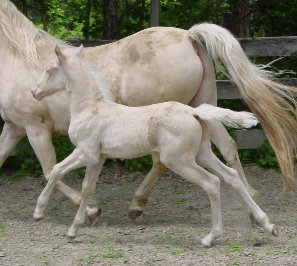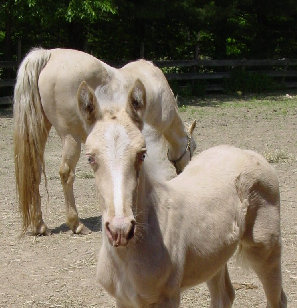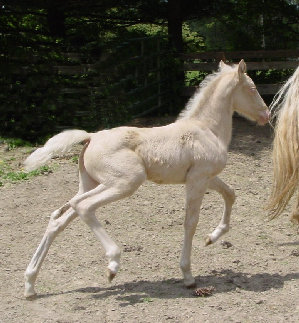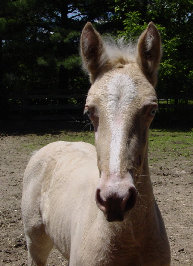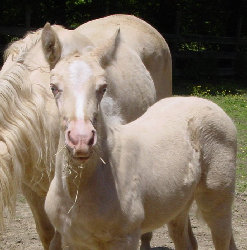 This lovely one of a kind, rare find of a filly, is the sweetest most personality filled foal anywhere.

I adore her.

"Candee" or "Candee Kisses" as she is affectionately called, is all I dreamt of in this long awaited cross.

Her well known sire has foals from coast to coast, winning from the national, regional and state levels, not to mention the ones who are competing in Cowboy Races and Endurance!

This special girl is destined to be incredible at whatever her owner asks of her.

Her blood lines combine two of the most regarded
color producers in the breed, MEMC Tequila Quervo from her sire
and
Amberfields Desperado on her dams side.

You wont find a nicer double dilute filly offered anywhere!

She will NOT LAST LONG!

She is offered
FOR SALE
to the perfect home.
Priced before weaning at $4800
Includes registration, AMHA transfer, coggins, USA health papers, vaccination, hoof care
and 2 weeks board after weaning. Then we only ask for the cost of her feed
until she can travel to her new home.