PL Heaven On Earth
PL FOREVER N EVER AMEN
MEMC Tinseltown x Shatonas Empress
Foaled May 9, 2008
Perlino Filly with star and both hind socks
Ultra's Special Agent x Northerly Haleys Comet
Her sire....
Her dam...
SFG Infinity And Beyond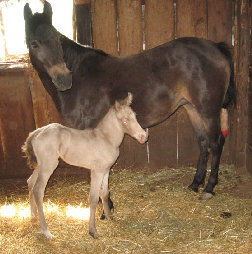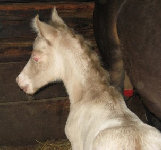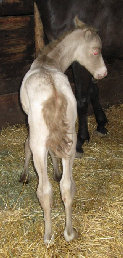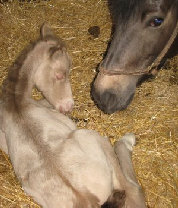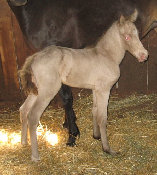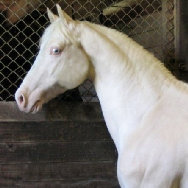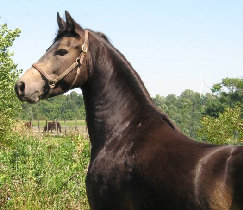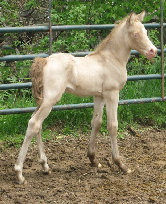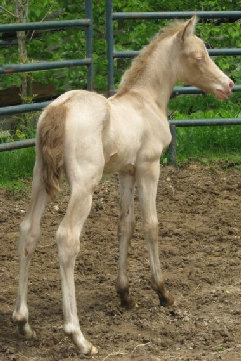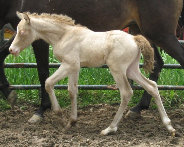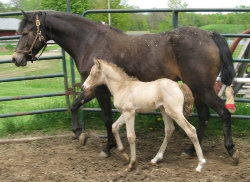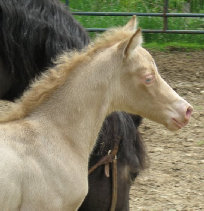 And here she is with
her mommy, Zoe.

"Evey" is an answer
to our PRAYERS
and we will forever
be grateful and blessed
having her in our lives.
:*)
These photos at 6-8 hours old...
These photos were taken
during her first time outside.

I am just blown away with how beautiful she is. She is such a special special little girl.

Evey being a part of our lives includes
many FIRSTS...

She is her sires FIRST double dilute foal.

She is her moms FIRST foal.

She is our FIRST PL bred double dilute foal.

She is the FIRST double dilute grand baby of Ultra's Special Agent.

And she is the FIRST perlino on our farm.

Stop back often to see this blue eyed beauty mature into a lovely flashy elegant young lady.....
LOOK at all the MANE on this filly! Goodness
she has ALOT of hair!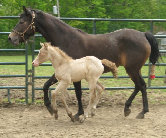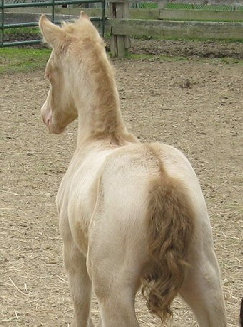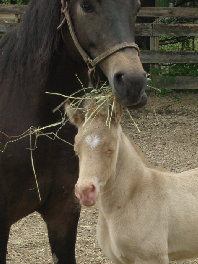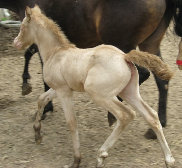 Two weeks old
with mommy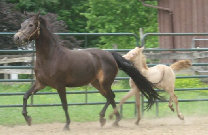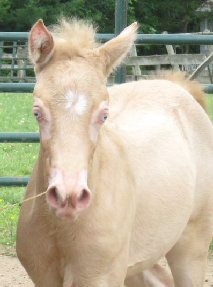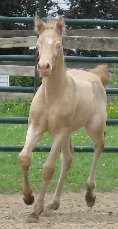 These pics at 6 weeks old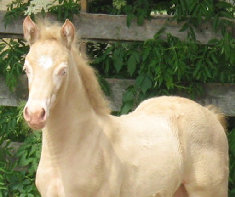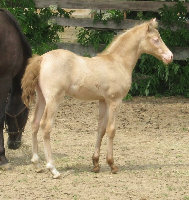 The way she is shedding...
she looks like she is
wearing
a "Sleezy sleeper
hood!"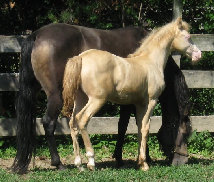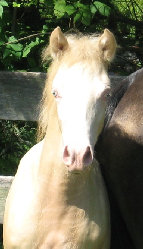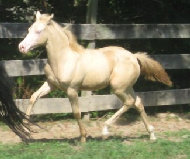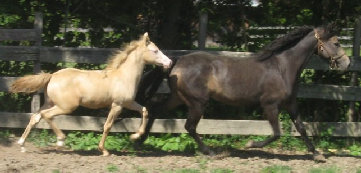 Last turn out
with mommy,
its weaning day!
This mare is on our list
to be retained because we sold her mom, BUT
she could be purchase
for the right price,
to the perfect home.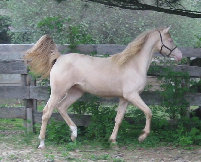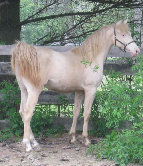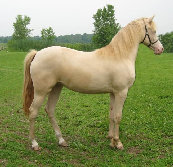 HAY Mom!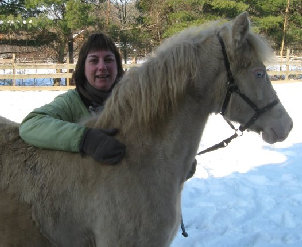 Here is our
dirty FURR BALL
with her new friend
Diana Jasica,
from Belgium!
She came
to visit us
and her new mare
PL HEAVEN ON EARTH,
Evey's mom in January '09.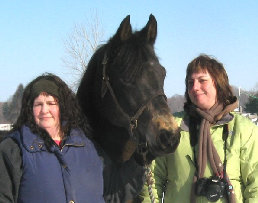 A pic of me and Diana with "Zoe" Eveys mom.
Thank goodness it was SUNNY when she visited!
Its WINTER in OHIO! LOL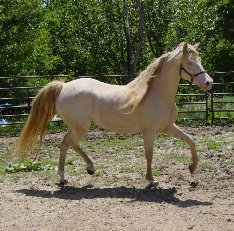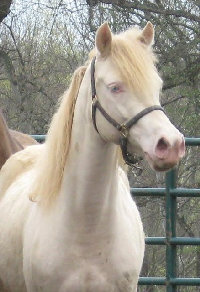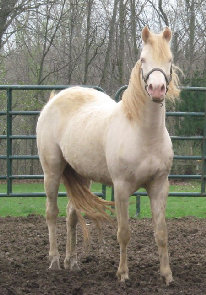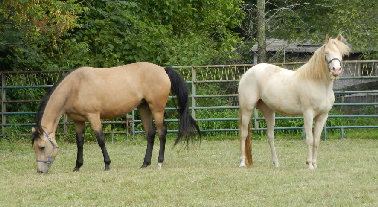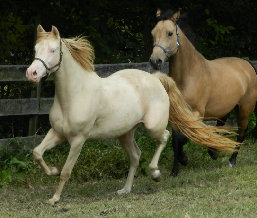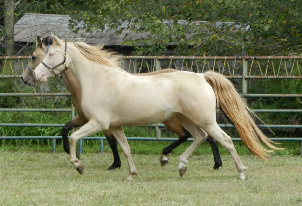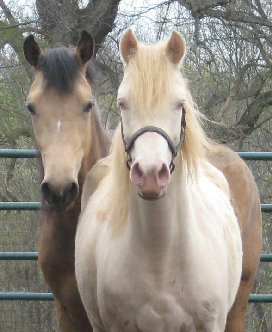 These pics taken of Evey and her "little" sister, Holly... early spring 2011
HAPPY BIRTHDAY EVEY!
Please check out the rest of her pics from birth to present... below...
Spring 2010 all shed out