TACK and EQUIPMENT
SALES LIST

Complete leather bustle set, good condition, no chew marks or stretched or broken adjustment holes. Heavy thick padded crupper with set $100 Ships most places UPS 3 day ground for $20-30.
MORE pics available!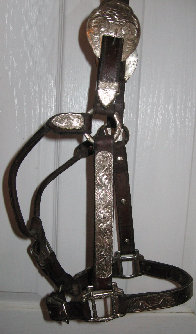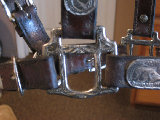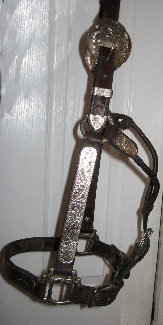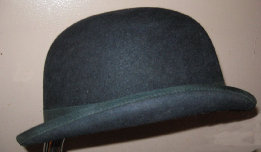 19" Borelli Saddleseat
Cutback Saddle, good condition, has a few slight scratches on the seat that will probably buff out with use and oiling. Missing "button" as shown under Borelli tag.
MORE PICS AVAILABLE
$75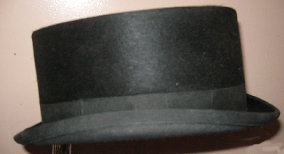 Black Silk Top Hat Size 7, maybe a tad bigger because I had to stuff it. Always kept
in plastic and cleaned before stored. $85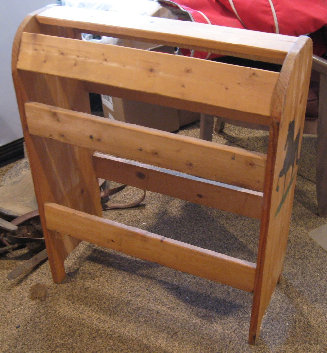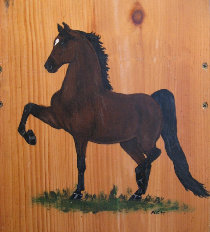 Handmade Wooden Saddle Rack- This one sold but
we are making more! The new ones have a shelf in the bottom. You can choose from any of my designs or have your OWN HORSE painted on it! WOW! What a gift for someone special. $75
Ships flat with instructions for quick easy assembly.
$25-30 to most locations 3 day UPS Ground.
Jerald Park Harness Buggy, in need of a paint job and repairs to the box you sit in. Probably needs new wheels and tires. Includes covers, in better than fair condition, for cart and shafts. $400

Box of misc. horse shoes, some can still be used, or use for craft projects. $20

Box of misc. leather items in need of repair. Bridle parts, cheek pieces, crown pieces,halters,reins..most need new snaps or buckles, use for parts or repair them. $45

Patent browbands and other misc.
Photos COMING SOON! Write for MORE INFORMATION!
I am slowly but surely cleaning out the tack room, feed room and tack compartment of our trailer. As I come across more items we no longer need, I will post them here. If you dont see something you are looking for, write me, I just might have one! THANKS for looking!
SOLD!