Amberfields Ice Fantasy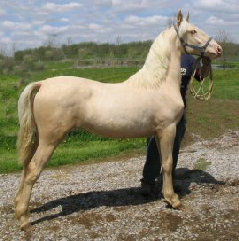 2003 Cremello Mare
1 hands
Small star
Icee is a dream come true for us.
Purchased with our dear friend Dot Burns of Redeemers Morgan Farm in ND, my mother
and I, became the proud new owners of this lovely, talented rare creme filly, in 2004,
forming the
"Ice Fantasy Partnership."
Amberfields Desperado x Up Hi Iron Maiden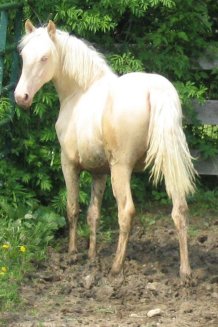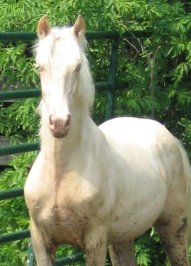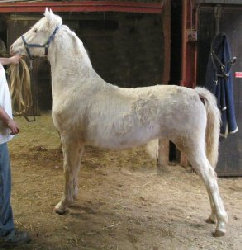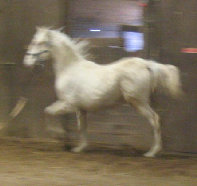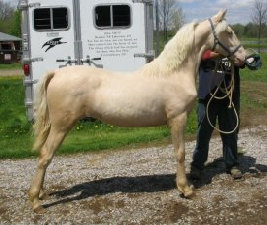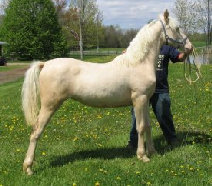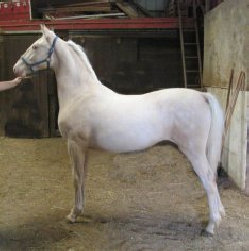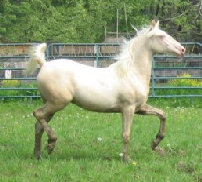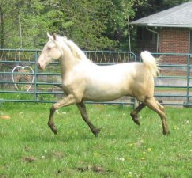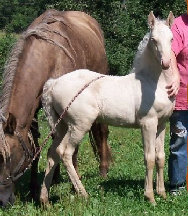 Here she is shortly after her arrival in Ohio. What a FUZZY LAMA coated
thing she was! Man, it was coooold in NY!
Here she is about a month
after her arrival. She has shed
out and is looking really good!
These photos taken about 6 weeks after her arrival.
Man, do I LOVE
this crazy
moving
blue eyed
white girl!
ALL the above pics taken as a yearling.
Wait til you see her grown up!
Icee's mom is a grand daughter
of Trophys Jade!
I guess you can see where she gets
her talent from!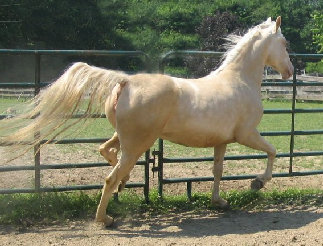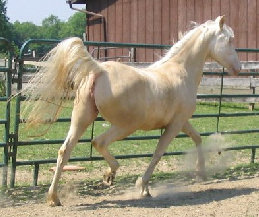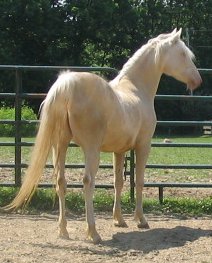 Pics of our flashy moving, snorty,
Barefoot and PREGNANT girl! June 2006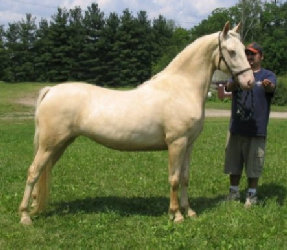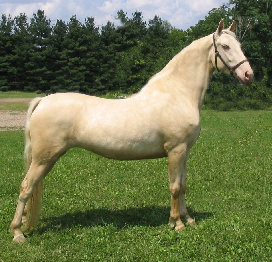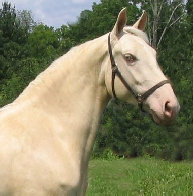 E mail me at: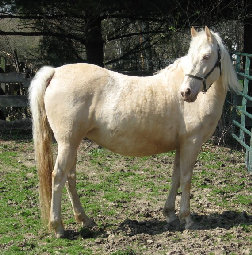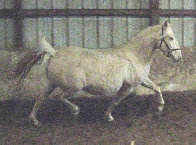 She might be
heavy IN FOAL
but she still can
MOVE!
Icee with 12 days to go!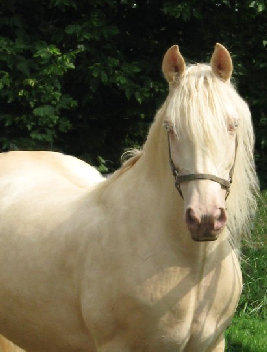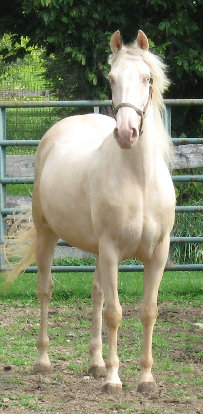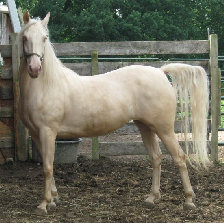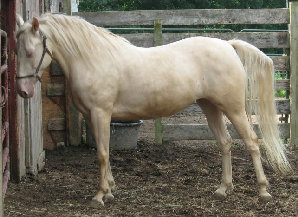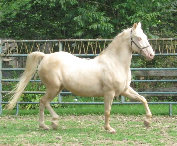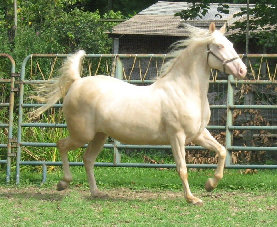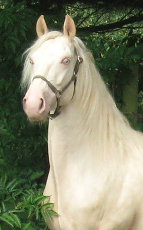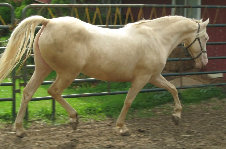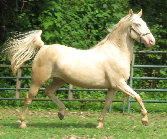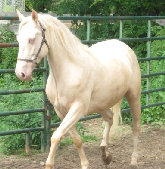 ALL of these
pics taken
August 2009
BELOW are photos of her over the years at different ages.
Her baby pics that made
me want to SEE more!