PL Ace Of Hearts
2007 Palomino Gelding
Small star, snip, hind sock, hind coronet
13.2 hands
"Ace" is a really cool little guy. We couldn't be more pleased with how pretty he is, his motion, type, correct conformation, and over all "Morgan-ness" all wrapped up in a chocolate dappled palomino with stunning silver mane and tail.
MEM Heart N Soul x Amberfields Ice Fantasy
PL Ace Of Hearts
Foaled May 10, 2007 at 5:34 am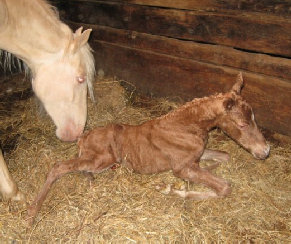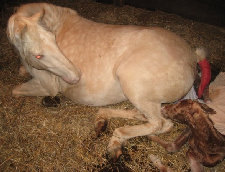 PALOMINO COLT
Star, snip,
left hind sock,
right hind coronet
This youngster is
available FOR SALE

Please write for more details.
Icee meeting her new
baby boy!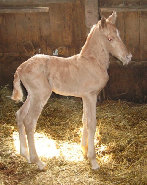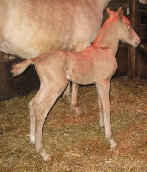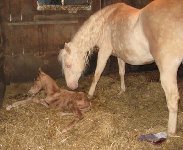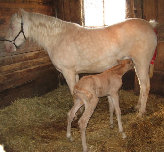 We are so happy! Icee is being a
fantastic mommy!
He's eating!
And he's more beautiful than we even dreamed!
12
hours
old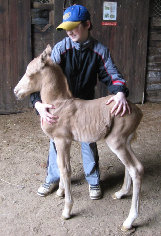 My nephew learning
how to "head n tail"
a foal.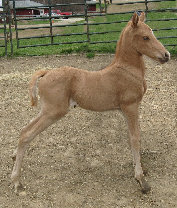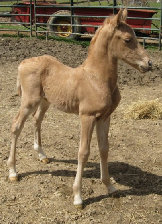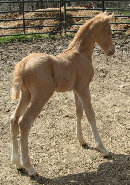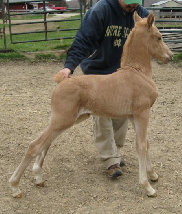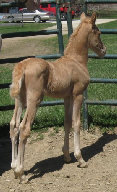 Here he is during his
first "posing session"
for pictures.
He much prefers to
pose himself,
but he is getting
the idea pretty quick.
And here he is at 7 days old.
He is a real "poser." lol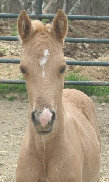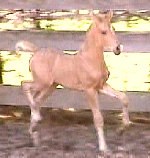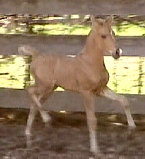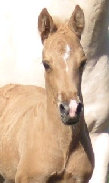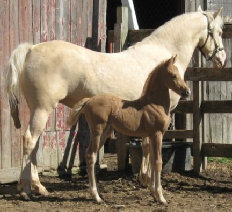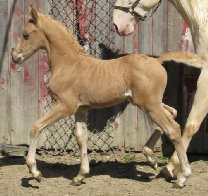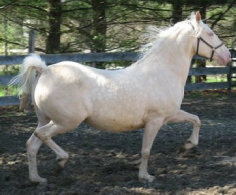 16
days
old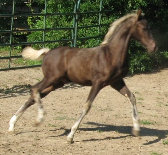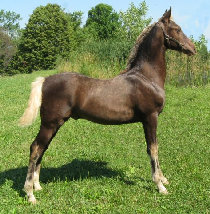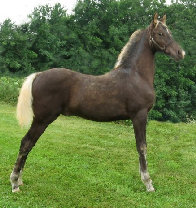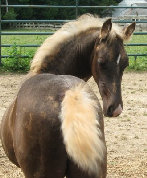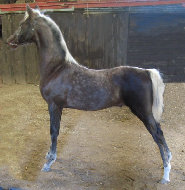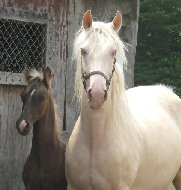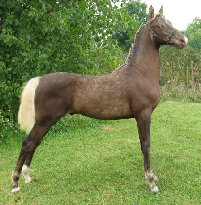 Introducing....
Modeling at 11 weeks old
after being body clipped.
These taken at 3 1/2 months old.
Four months old
Four and a half months old
Five months old
"Ice Fantasy"
Ace's mom
Ace's sire
MEM Heart N Soul
Previously owned by Kourt Jester Morgans, under the direction of Grove Pointe Stables
now under the direction of Broadmoor and owned by Pat Dills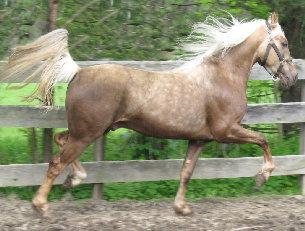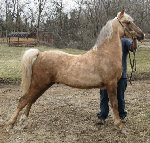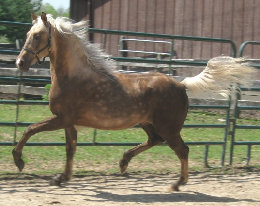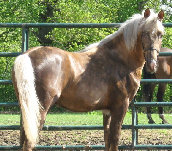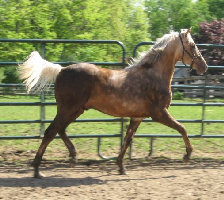 Ten months old...
still in his
winter woolies...
One year old and almost all shed out...Gosh he is such a beautiful, exotic color!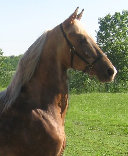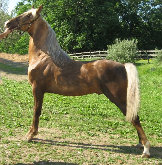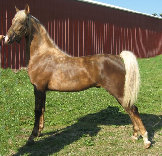 14 months old
Ace is a beautiful boy, he is extremely typey with tons of motion and attitude, not to mention his flashy dappled chocolate coat and sexy silver mane and tail....

Standing just 13.3 hands at 2 years old, we feel he will make an absolutely gorgeous harness PONY for someone looking for a beautiful, typey, necked up, pretty moving, flashy colored palomino. He is quick on his feet and quite athletic.
PLEASE scan pics and info to the bottom of the page for the latest on this boy!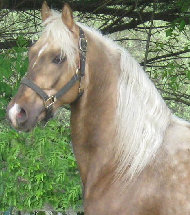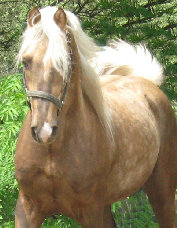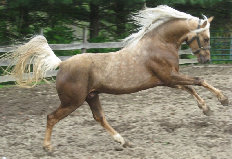 2 years old May 2009...
SOLD! CONGRATULATIONS to Rhonda Pruett of Belton Missouri! We look forward to hearing about all of the adventures Rhonda takes with this handsome little man! Wishing you much HAPPINESS with this special guy!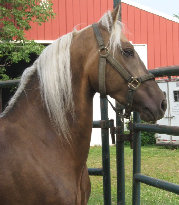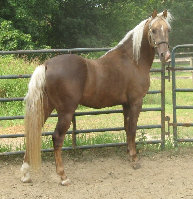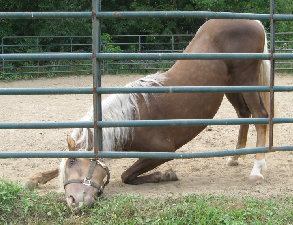 His last pics here at PLF, July 2009. What a pretty boy. And a real charactor too! LOL