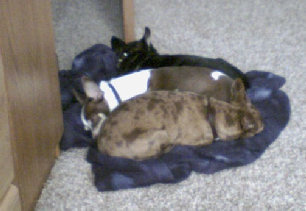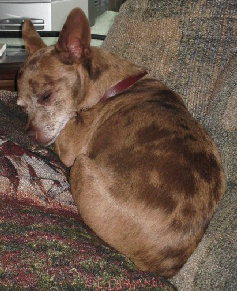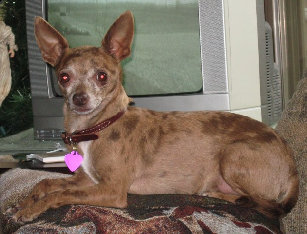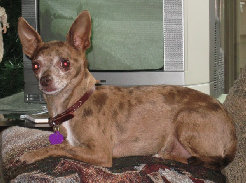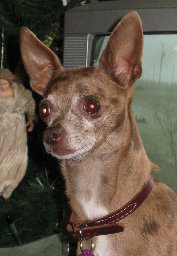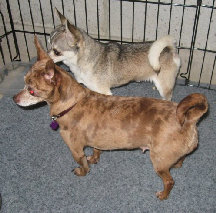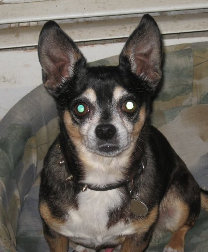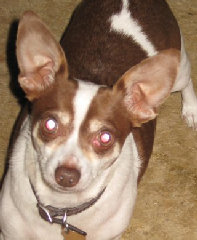 Meet our Chihuahua Family.....
"Taz"- 15 year old
tri color neutered male
who came to us at 5 months old
Candledance Teddy Grahams
"Teddy"- 9 year old
Chocolate/Tan/White
neutered male
Keepsake Mari Mia
"Mia"- 9 year old
Chocolate Merle
Female
A pile of pooped pups in deep sleep
while mom works on the computer...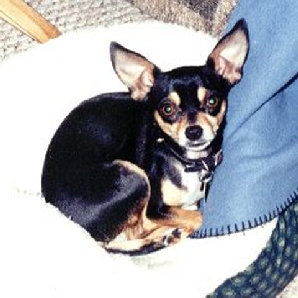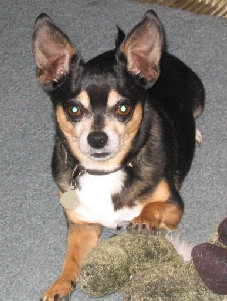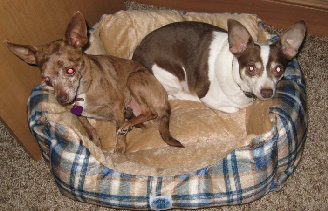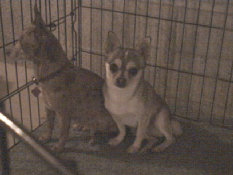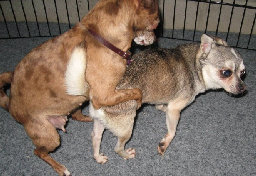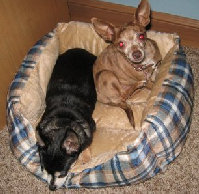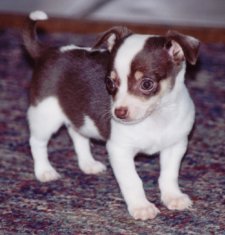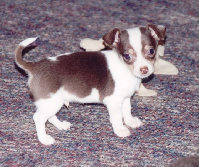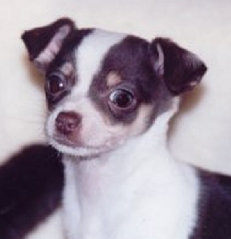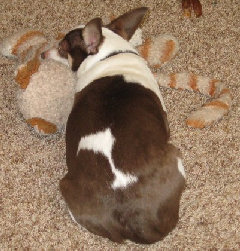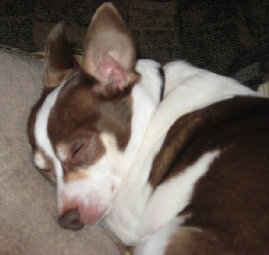 Tazzy was our first "baby." He is such a good boy. Notice his spike collar? Well, he is one of those chihuahuas who doesnt know he is a LITTLE dog. He would take on a Rottweiller if I let him!
So he wears it to warn others he reallly IS tough. LOL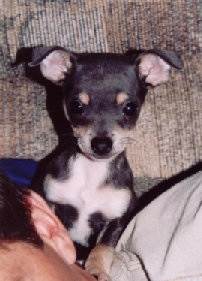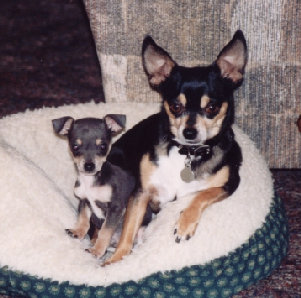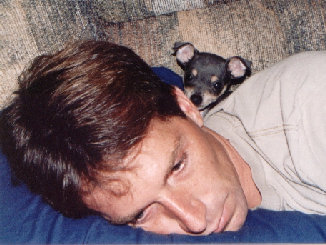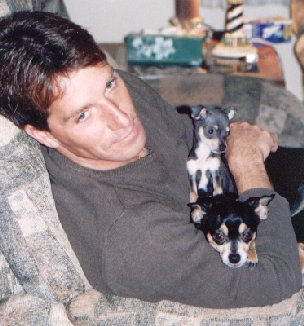 This is Candledance Blues Clues. He was a beautiful blue and tan male. We adored him for just a few short weeks, before his life ended tragically due to a veterinarians very poor judgement. He was alive in the morning, saw the vet, had some tests done, was given Revelution to treat a skin problem, a skin biopsy, and given THREE vaccinations. By later that day, I came home to find him in a coma. He died a few short hours later at the vet clinic. Notice the PERFECT CROSS on his chest. He was our little angel.

Here is the poem I wrote when he died...

Candledance Blues Clues
8/19/02 - 11/25/02

Oh "My little Blue man" how I loved you so,
I can't believe that it was your time to go.

I hand fed you and held you and put you to bed,
smelling and caressing the top of your tiny round head.

You made everyone who saw you smile,
even the ones who only knew you a short while.

I will forever be thankful for having you here
your sweet face and playfulness brought us such cheer.

Although your time on this earth was so short
you gave me so much, I know thats why it hurts.

Take care of him Lord, and hold him above
because this little life was here for nothing but LOVE.
Teddy is our third baby. He came into our lives after the loss of Blue. We just couldn't go without a new little bundle of joy in our lives. He is our Chihuahua who KNOWS he is a little dog. Although a whopping 10 pounds, (can you say DIET?) he isn't small by Chihuahua standards, he is more timid and takes much more time to warm up to strangers. He is our "Teddy Bear" who loves to have his tummy rubbed for hours on end. Both he and Taz sleep under the blankets with us at night.
Teddy looks so cute when he is sleeping. :)
Here he is sleeping with his head on Mr Kitty. Mr Kitty is very popular at our house. But, Teddy must always be reminded that Mr Kitty is an indoor kitty, not an outdoor kitty, because if Teddy had it his way, Mr Kitty would go outside when he goes out to potty and play, rain or snow, doesn't matter. LOL
And here is Mari Mia, or as my husband plans to call her when her puppies arrive, "Mamma Mia." LOL She is a doll baby and such a silly silly girl. She brings new life into our little four legged family. Taz and Teddy are quite fond of their "baby" sister. We got Mari Mia from a breeder who was getting out of breeding and wanted to retire her, prefering she only have a litter or two more of pups. So that is our plan for her. She has been bred to Prince, BELOW, and then will be bred next summer, probably to a long hair tri color male, and that will be it for her.
Gosh we love this crazy little dog. :)
And here are the three of them, doing what they do best besides eat, SLEEP!
And here is Mia and her boyfriend, "Prince" when he came to "visit" Valentines Day week,
for alittle love and romance!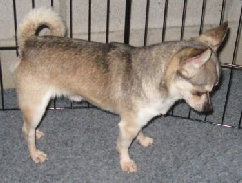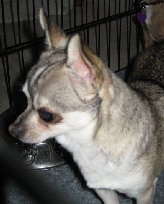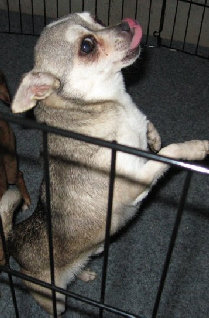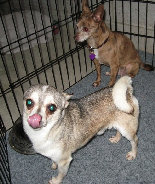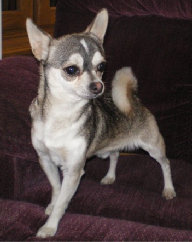 This boy has a wild tongue! You get close, you get LICKED to death!
Mia was alittle confused in this pic. Look at Princes face! LOL