Halleluiah Command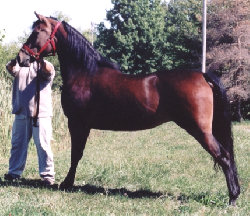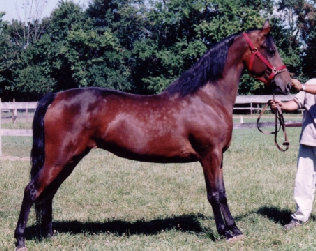 Sail Command x Granite Princess
Allie is a daughter of our wonderful
stallion, Sail On Command. He is a
son of Mad River Sailor and out of an
In Command daughter. Allie's mom is
a daughter of the GREAT
I Will Command!

This is the second of many PL bred foals this lovely mare will
produce for us in the future
and she is in foal with a third full sibling, due May 2003.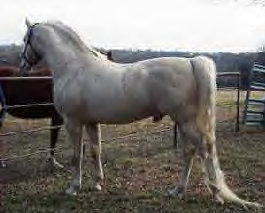 Allie, summer 2000.
Tequila, summer of 1999.
PL Divine Inspiration
Buckskin filly, foaled April 20,2002
at 7:25 PM
1995 bay mare 15 hands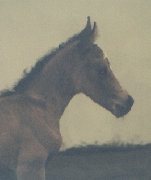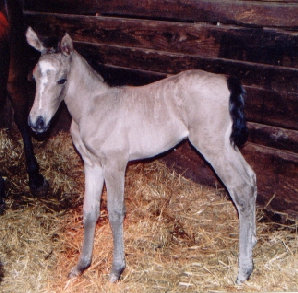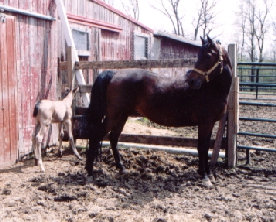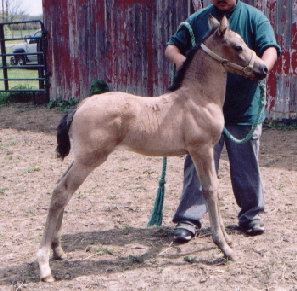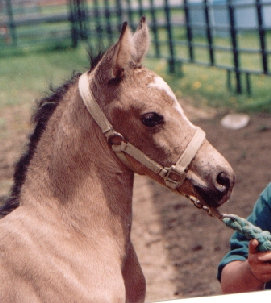 Star
with connected strip
right hind sock
"Dyna" at 3 hours old
These pics at 3 days old!
Look at her trot!!!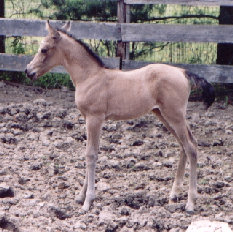 Dyna at one week old.
Our pretty golden girl at 2 weeks old!!
After SIX colts in a row
born at our place,
this lovely lady has broken
the streak!

She is definitely
"HEAVENLY INSPIRED"
and our first PL colorful filly!
Dyna and her mommy, Allie, enjoy some
time out in the sun.
Allie is back in foal, for a third addition of this wonderful cross, due May of 2003!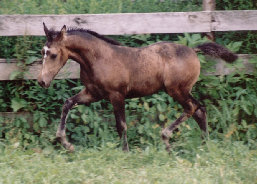 Dyna at 2 months old.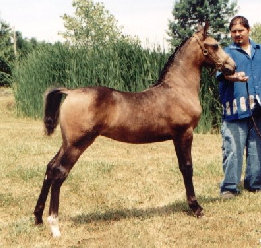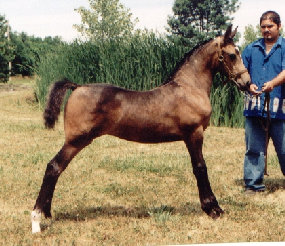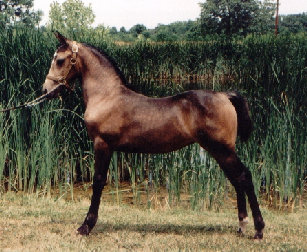 This filly will surely be as gorgeous
and talented as her big brother.
Obviously, one of the BEST buckskin fillies
in the country!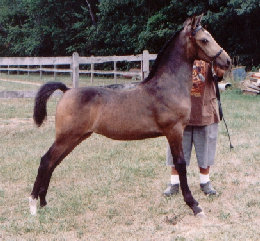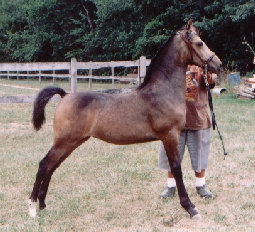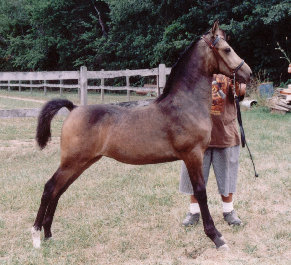 Photos at 4 months old
SOLD!
CONGRATULATIONS!
Kathy Benno of San Dimas California
on the purchase of this fine filly!