Northerly Haley's Comet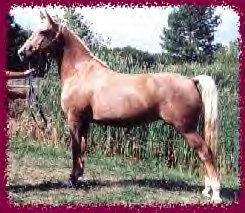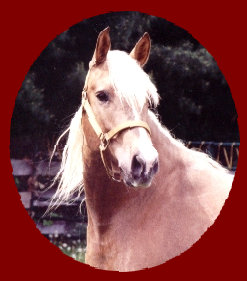 Sir's Sunny x Mr R's Pretty Girl
1993 palomino mare
15.1 hands
Haley is a big,smooth bodied mare, with a long
neck and pretty head, whose bloodlines include
2x Warhark, Chingadero, and Devan.
Haley, summer of 2001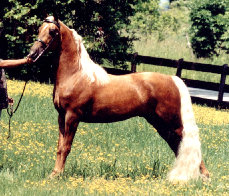 Reggie, summer of 2001,
"Rapper's" daddy.
PL Wrapped In Gold
palomino colt, born at 9:35 PM
on June 7, 2002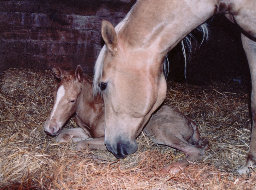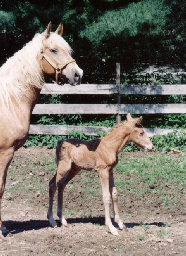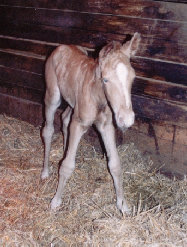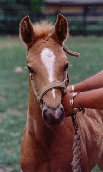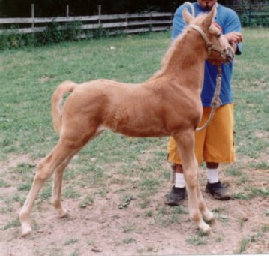 These pics at two hours old!
Mommy and son out for the first time
at one day old.
And here he is at 3 weeks old.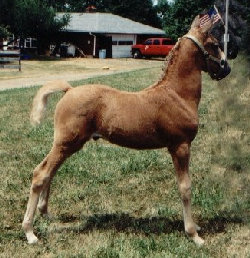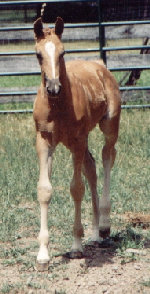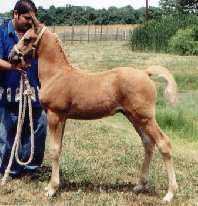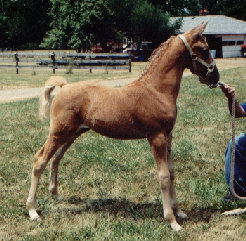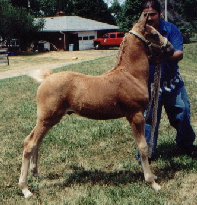 These pictures taken
at 5 weeks
old.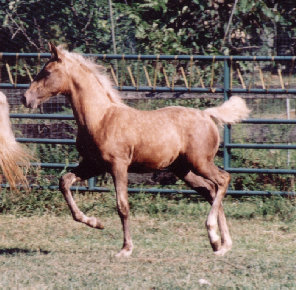 These pics taken for his new owners, In September!
SOLD!
SOLD!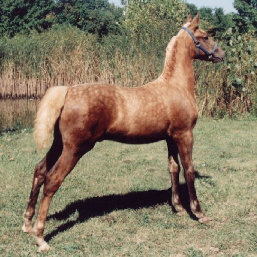 Proud new owners:
Carol and Bill Pettis of Hidden Villa Ranch
in California!