Northerly Haley's Comet
Sir's Sunny x Mr R's Pretty Girl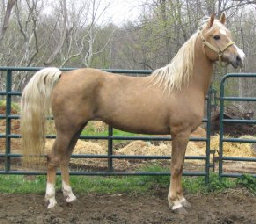 In Memory of our precious...
Haley was a one of a kind mare. Not only was she beautiful on the outside, she was beautiful on the inside. She always conceived being bred on one cycle. She foaled on time and was a perfect mom, dried up quick after weaning, and was always ready to go out to pasture. She was an easy keeper and didn't care if she lived in the barn or outside 24/7. She was a favorite when people came to visit. They always loved seeing the big golden horse with the thick white mane and tail.

Haley wasn't super affectionate. She had more of a "cat like" personality. I made it kind of a silly game with her to see if she would let me kiss her on the nose. Somedays she would let me, but most, she would turn her head away as if to say, "Awe come on!
I'm not some sissy girl!"

We aquired Haley when Kay Hegge of Northerly Morgans dispersed. We offered to take 3 of her horses to sell, and in return, we got to pick a mare. Our choice always came back to the big golden Sir's Sunny daughter, so in June of 1999, she made the trip from Minnesota to Ohio.

While blessed with her as a member of our family, she presented us with four beautiful colorful foals. I am honored to show them to you now...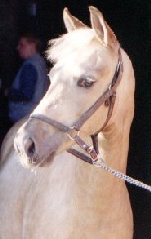 Photo of the late
Sir's Sunny
Haley
May of 2005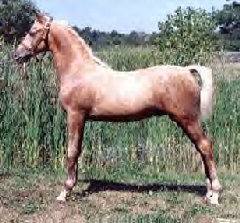 Foaled in 2001, this handsome stallion is owned by and siring fabulous colorful foals for Maggie Irwin of Walnut Hill Morgans.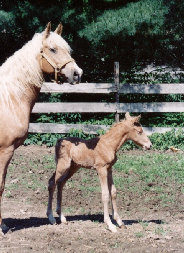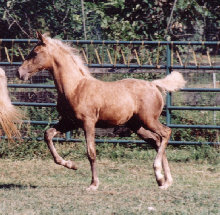 Foaled in May of 2002, Wrapper was sold as a weanling to Hidden Villa Morgans
in California, and is now gelded and a family friend.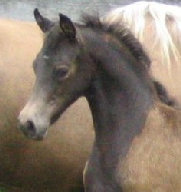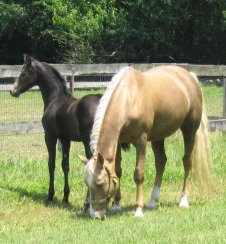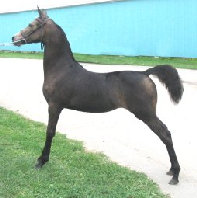 Foaled in 2004, this fabulous filly was a true gift from above. The first buckskin and only buckskin filly by her WC sire, Haley out did herself on this one.
"Zoe" will be a forever part of Promised Land Farm.
"Scooby" was born in March of 2005, and was weaned just 10 days before
Haley passed away. We believe that she must have known her fate and she held
on long enough to be sure her colt was big and healthy, and that he IS!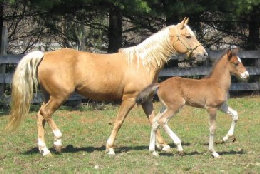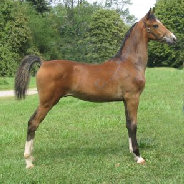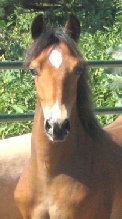 CLICK on their names to be taken to their page
Now I would like to share some of my favorite pics of our golden girl...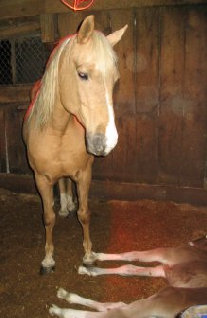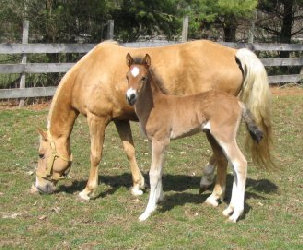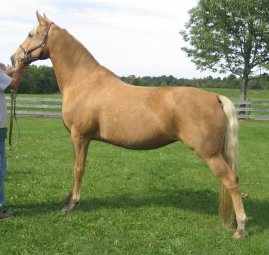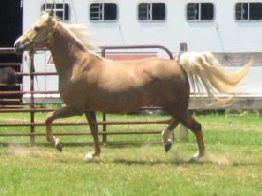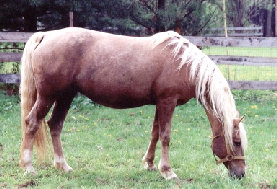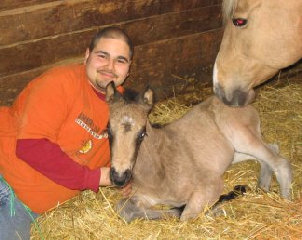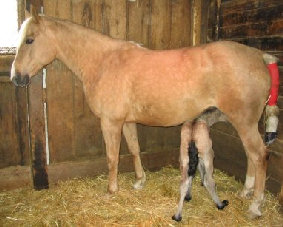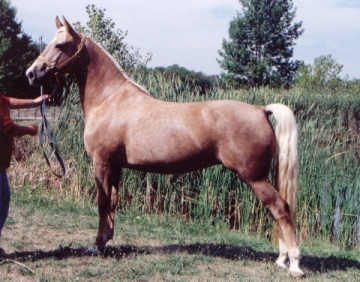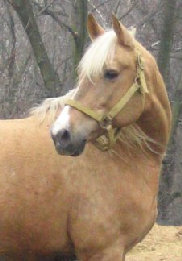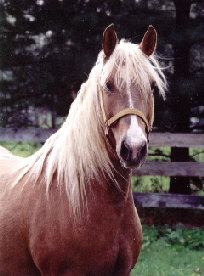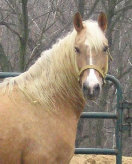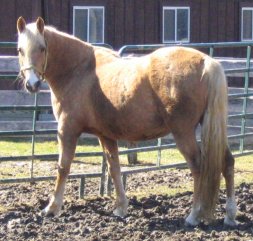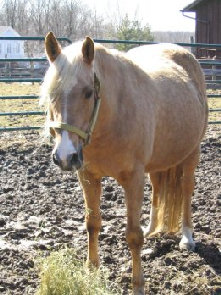 And my all time favorite picture...
Wow, I still can't believe she is gone. I guess she was never
really ours, she was just here on loan from heaven,
and the Lord has called her home.

I miss you so much! :*(

Until we meet again my golden angel girl...
March 19, 1993 to July 2, 2005