Promised Land Farm
2009 FOALS!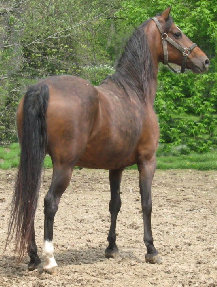 JW Pretty As A Pictaire
(Aristocratic Aire x Illustra Caprice)
PL Peace Of My Heart
Bay filly born 5-23-09
WNDC Peace Of The Action (War And Peace x Moonsets Reflection)
no photo available of sire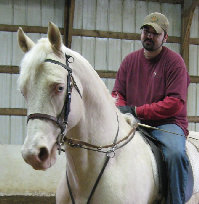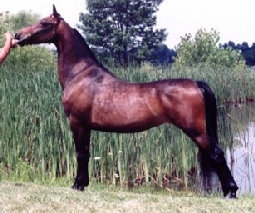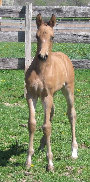 PL Precious Blessing
Bay filly born 4-14-09
Immortal Blessing
(Immortal Command x
PL Precious Moment)
SFG Infinity And Beyond
(MEMC Tequila Quervo x
Shatona's Empress)
This filly was named after her mother and grandma and then given the barn name "Holly" after her great great grandma who passed away at the age of 33, the day before she was born. Morgana Justina, aka, "Hollie" will forever live on in our hearts, lives and breeding program through the "Precious Blessing" we were given in this lovely buckskin filly.
SHE WILL BE RETAINED!
"Heart" came to us as a blessing in disquise. "Airey's" owner had wanted to breed a mare to Buzz, our cremello stallion for years, so she finally decided to buy a mare to get the job done. The mare was in foal, so the agreement was that we get that foal in exchange for a breeding to Buzz for Airey. (she is IN FOAL and expecting in late April!) Of course as our "luck" would go, we were expecting a chestnut colt, but
surprise surprise! Not only did we get a filly, but when looking into her sires lines we discovered that his dam was a half sister to our beloved PL Overnite Sensation! We had wanted more Whit Akers Sensation blood in our mare lines, but hadn't found one, but the good Lord decided to sneak this one in on us! So needless to say...
we were excited!
~~~~~~~~~~~~~~~~~~~~~~~~~~~~~~~~~~~~~~~~~~~~~~~~~~~~~~~~~~~~~~~~~~~~~~