Northerly Haley's Comet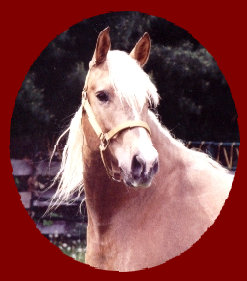 Sir's Sunny x Mr R's Pretty Girl
1993 palomino mare
15.1 hands
Haley is a big,smooth bodied mare, with a long
neck and pretty head, whose bloodlines include
2x Warhark, Chingadero, and Devan.
Haley, spring of 2005
PL Bound For Glory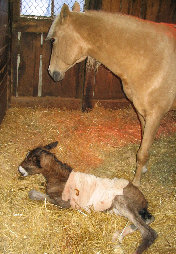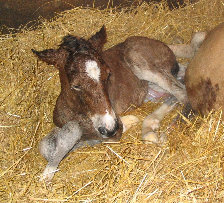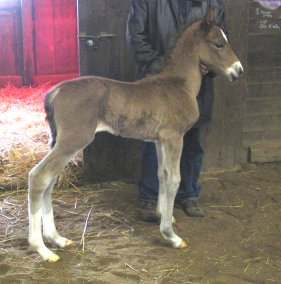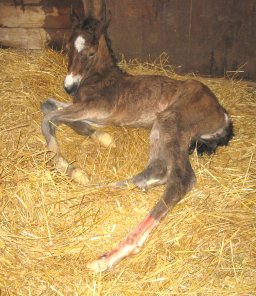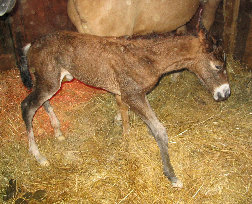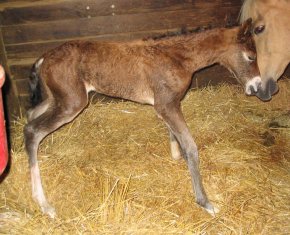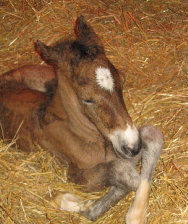 Introducing the first fifth generation of
Promised Land Farm bred Morgan horses!
Foaled on March 9, 2005 @ 6PM.
BAY colt
Star, Snip
Front Fetlock,
Front Stocking, Both Hind
Stockings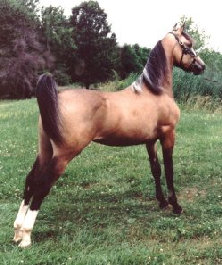 I think I got it! Man this is hard!
Still wet and trying to unfold.
Only minutes old!
Boy these legs
are hard to figure out!
I got it! I got it!
This one's gonna be a basketball player!
Check out those LEGS!!
Three days old! WOW, what a super nice colt!
"Yah, I'm cute! You better believe it!"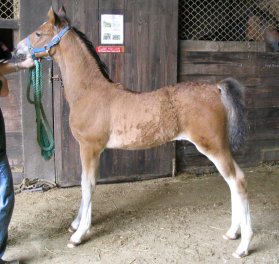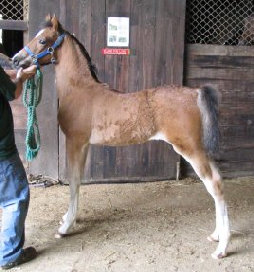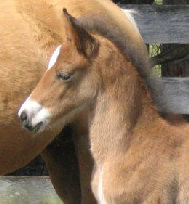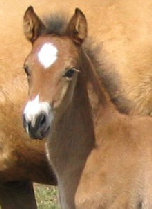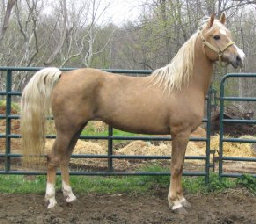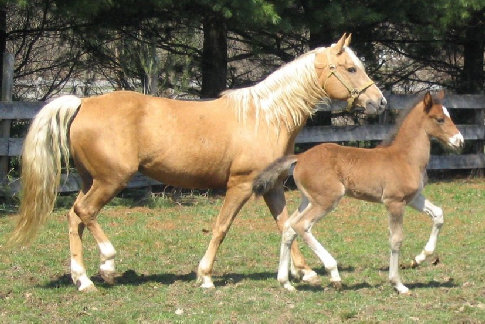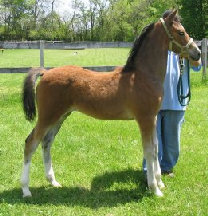 Look at this beautiful boy pose at 2 months old!
Haley and Scooby enjoying a sunny day at PLF.
And here he is at 11 weeks old.

This guy is so laid back and easy going! He had NEVER seen or heard clippers before, we turned them on and proceeded to shave his head, neck, nose and ears! WOW! What a good boy!
You won't be sorry if you buy this colt. He is five generations of PL breeding at
it's VERY BEST! The five generations behind him are all sound and doing wonderfully,
with the oldest, his 29 year old great great great grandma alive and well on the farm!
This colt is a phenominal investment, if someone wants to benifit from years and years of our hard work. These lines consistantly produce beautiful heads, extreme refinement, incredible smooth toplines, length of neck, balanced motion with lots of hock and drive, and wonderful personalities that excell in the show ring.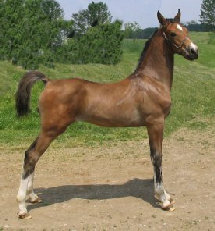 And here he is at
3 months old.
and her 2005 FOAL!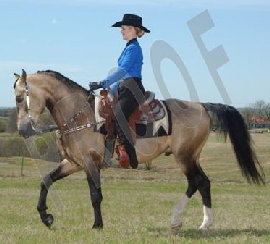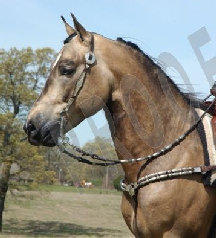 PL Chosen For Glory
under saddle as a four year old!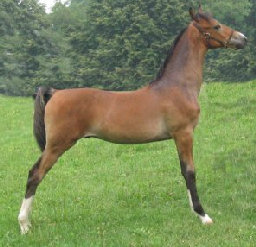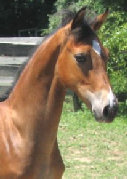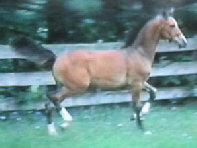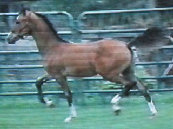 And at 5 months!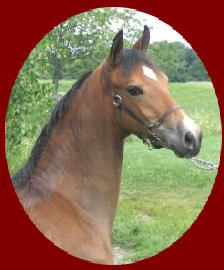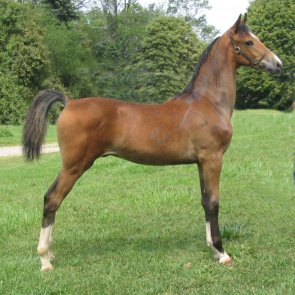 And these three pictures taken at
almost six months old.