"Scooby" was all we had hoped and prayed for. We had planned to retain this big beautiful boy as a future stallion, but then decided to geld him, and let him be a wonderful all round guy for anyone to ride.
He is FIVE generations of our breeding program, and we couldn't be more proud.
2005 Bay gelding
With star & snip
Right front sock
Left front stocking
Right hind stocking
Left hind stocking
Scooby stands 15 hands at 4 years old and still growing.
This is one of the nicest foals we have produced in 30 years of Morgan Horses.

He has a fabulous personality and is very smart. He stands to be hosed off and fly sprayed. He has been body clipped. He lunges like a pro and listens well to voice commands. He ties, leads, and is good for the farrier and vet. If he isnt sure about something at first, he may hesitate or dance a bit, then you reassure him he is okay, and he says, "If you say its okay," and then does what he is asked.

Scoob is a flashy marked boy, with a big star between his eyes, big snip on his nose, both hind tall stockings, left front tall stocking and right front fetlock that goes higher in the back. All of that on a bay really sets him apart from the crowd. He also has iridescent silver hair throughout his mane and tail which makes it glisten in the sun.

He was worked as a hunter over the winter, with a nice walk, beautiful trot, was getting stronger at his extentions and a lovely balanced canter with plenty of push off his rear. And he does all of this in a snaffle.

"Scooby" could excel in the western and hunter pleasure divisions once he has some more miles and experience. We see him an eventual jr exhibitor horse, and now could be finished by an experienced amateur or jr ex. He has been LIGHTLY under saddle for nearly 2 years, but needs the consistency and routine a new dedicated owner can give him. This one requires a loving wonderful home. He is 5 generations of PL breeding. A special boy to say the least. He is my sons horse, but life is taking him in a new direction, which will leave him even less time for his beloved best bud. So the best thing to do for "Scooby Do" is to get him a devoted new best friend.

Priced to sell at $5500

He has wonderful breeding. His pedigree includes Immortal Command, Whit Aker's Sensation, Troutbrook Playboy,Trophy, Warhawk, Ben Don, Chingadero,
Sir's Sunny, Pineland and Devan lines.

Besides all of the above, more importantly, he is the culmination of 30 years of us being in the Morgan breed. He is our first fifth generation PL bred foal!

If you have the time, dedication, love and experience to help Scoob be all he can be...please call or email me NOW!
PL Bound For Glory
PL Chosen For Glory x Northerly Haley's Comet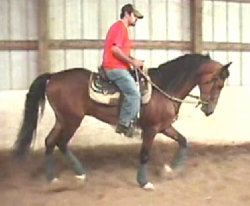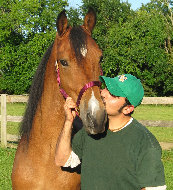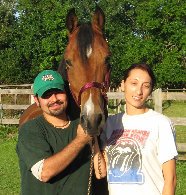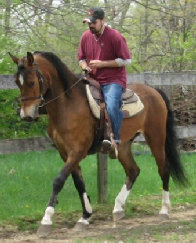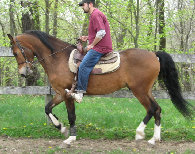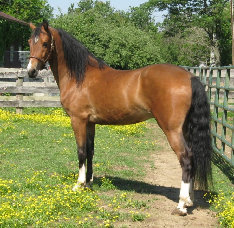 Scooby early June 2009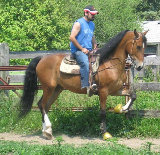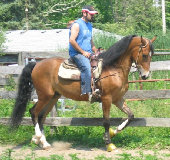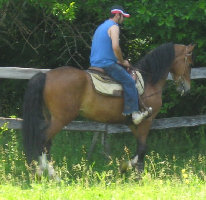 These pics spring 2009, with Andres Guardiola, up
June 2009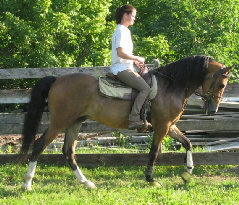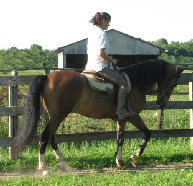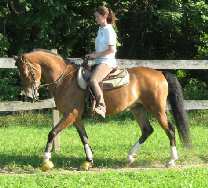 August 5,2009 in a long martingale and snaffle bit. Isn't he GORGEOUS?!!!!!!!!!!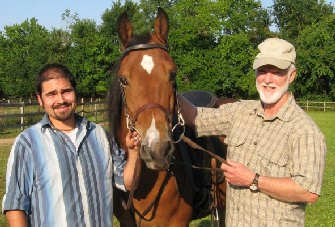 Andres, Scooby and Jim, his new owner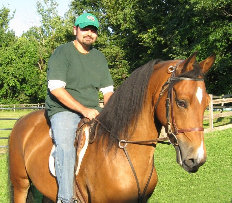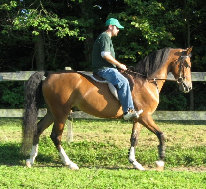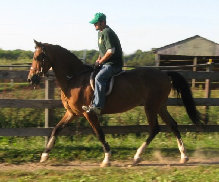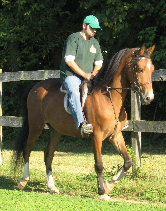 And these are from Andres and Scoobys last ride together,
knowing his new owner was coming 2 days later....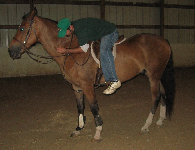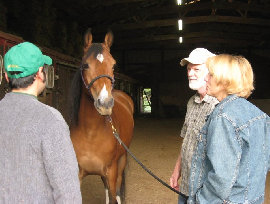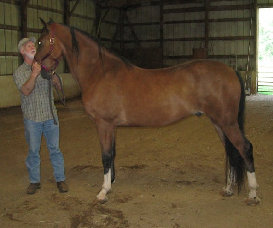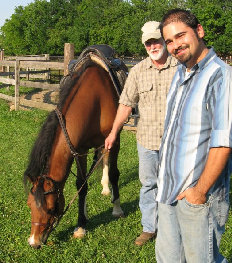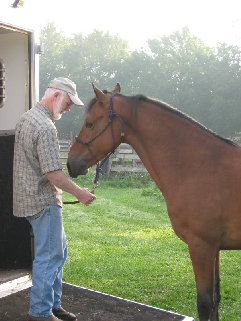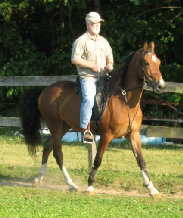 Andres, Scoob, Jim, Becky
the morning he left
Love at first sight...
Andres, Scoob and Jen
a silly boy and his horse...
"Gosh mom, he is going to be soooo spoiled!"
He's eating with a bit in his mouth. I think
Scooby was waiting for us to tell him to stop
but he belongs to Jim now.... LOL
And here he is loading up for his trip to DC.
Goodbye Scooby. We are going to miss
you so much...
:*)
SOLD!