Flaire For Love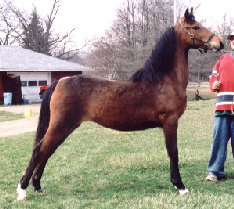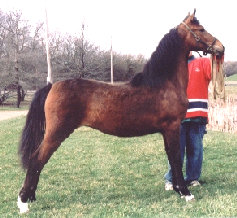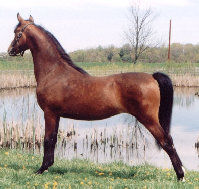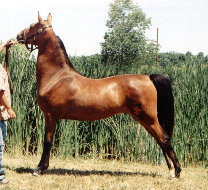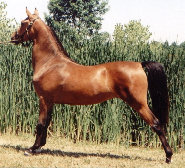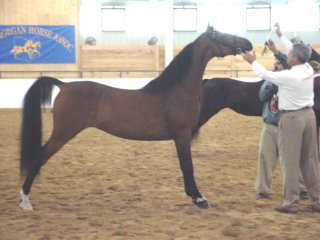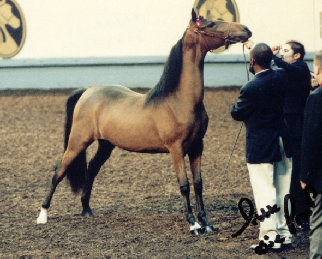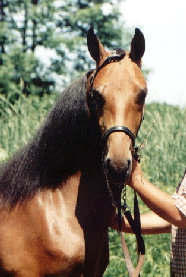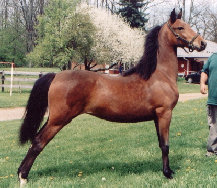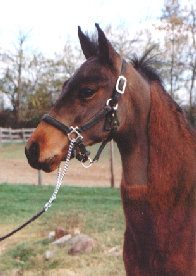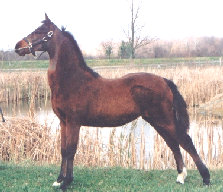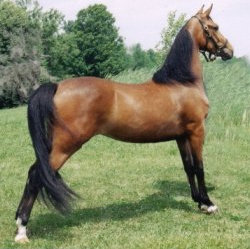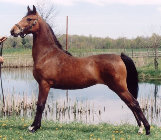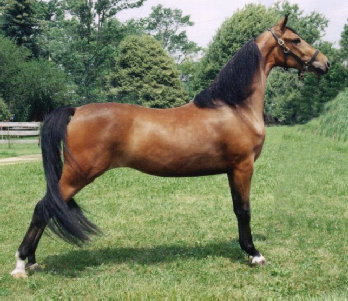 HVK Courageous Flaire x Futurity Love Me
2001 bay mare
two white socks
With her incredible
World Champion Park Saddle
and Harness sire,
crossed on the blood
of the
World Champion In Hand Stallion
& Park Saddle World Champion,
UVM Promise,
and double Van Lu Love Story,
who was
World Champion In Hand Mare
and Park Saddle Horse,
this filly is bound for greatness!
2002
KYOVA Morgan Show
RESERVE GRAND CHAMPION MARE

OHIO State Fair
RESERVE GRAND CHAMPION Yearling Futurity
RESERVE GRAND CHAMPION MARE

Buckeye Morgan Challenge
JR CHAMPION MARE
RESERVE GRAND CHAMPION MARE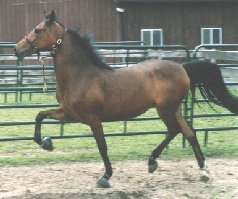 2003 Ohio State Fair
2 Yr Old Fillies Futurity In Hand
2 Yr Old Futurity In Hand CHAMPION
2 Yr Old Futurity Park Harness

Buckeye Morgan Challenge
2nd 2 Yr Old Fillies
RESERVE JUNIOR CHAMPION MARE
RESERVE GRAND CHAMPION MARE
Making her famous daddy proud...
The year 2004 has added another twist
as we have bred this gorgeous, talented mare to our cremello stallion

SFG INFINITY AND BEYOND
and she had a gorgeous BUCKSKIN colt!

We expect great things from this cross, and look forward to a lifetime of exceptional colorful foals from this mare for a
long long time!
Without a doubt,
the best purchase
we have ever made,
is our "Lovie"!

Many breeders
considered
calling her their
own, but
couldnt see through
the alpaca thick
coat, which covered
her legs, hocks
and knees, and
decided not to take
a chance.
But we knew there was a VERY
special young lady waiting to break
free of all that fur and fuzz!
Lovie-summer 2003
Taken the day she arrived.
As spring approached, we saw glimpses of what we knew was to be.
April
2002
And here she is just ONE MONTH
later!
Her yearling year ended with a trip to OKC to show in the Yearling Futurity
and Yearling Filly Classes.

Sad for us, but she left without a ribbon, but made alot of new friends who had admired her pictures over the year.
As a two year old, she began to really show how talented she was, just as we knew she would be!
May 2003.
Our June 2003 photo shoot.
We plan to continue showing Lovie
as a three year old
in hand, harness and saddle,
so WATCH FOR HER
in a show ring near you!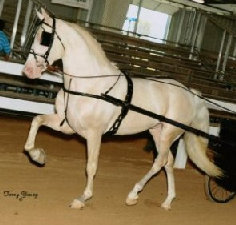 Lovie is a wonderful mom and is back IN FOAL for a repeat of her '05 addition, due April '06!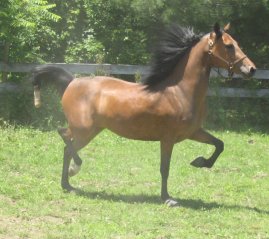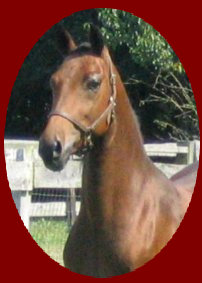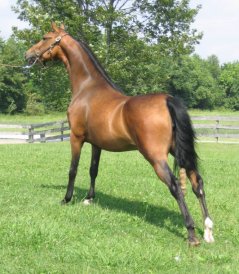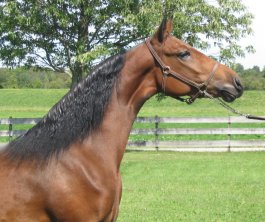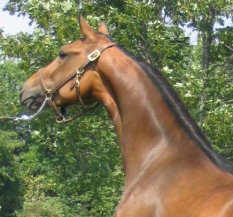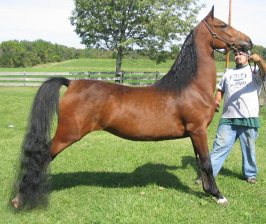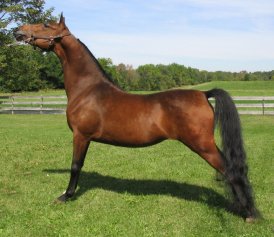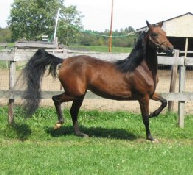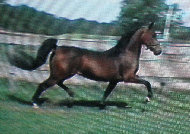 These photos
taken in
September
2004!

Looking good
for a pregnant
woman!
These two captured
off of a video, from
my TV screen.