Whit Aker's Sensation x Morgana Justina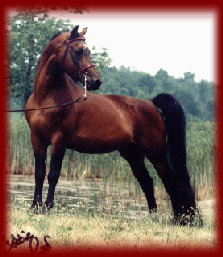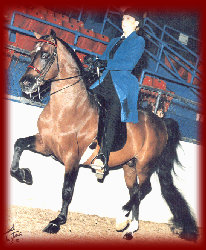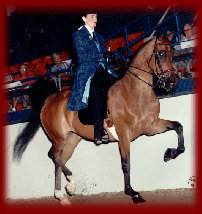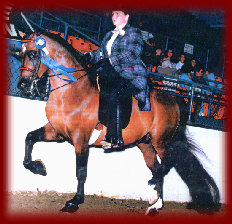 PL Overnite Sensation
1982 bay with a star and two
hind socks
Nite is a beautiful headed, typey yet refined
stallion with balanced motion, a smooth
body, correct confirmation, and an incredible heart.
Whether for the show ring or pleasure use,
he has sired over twenty foals, all stamped
with his beautiful head, wonderful personality,
and Morgan type.
Nite, winning the English Pleasure Stallion
class at the Michigan All Morgan with Patty
Clark, up.
photos by Debbie Uecker 6-99
Youth English Pleasure
at Michigan All Morgan
Kimberly Wilmoth, up.
This is Nite's oldest daughter,
PL Precious Moment. She was a winning
English Pleasure, Pleasure Driving,
Classic and In Hand horse for many years
before becoming a broodmare.
Her dam is a double Trophy bred mare.
Pam Novak Samek, up
Howie Schatzberg photo
Howie Schatzberg
photos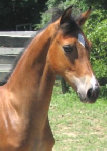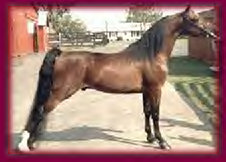 Nite in his younger days!
Our first FIFTH
generation
"PL" bred horse!!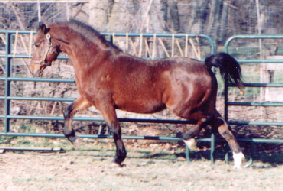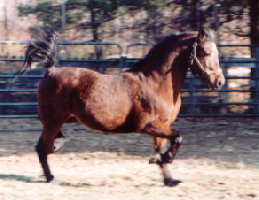 These pictures taken in December of 2001. Look at the hocks on that old man!!
NITE will turn 26 in March of 2008!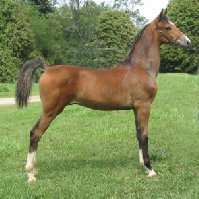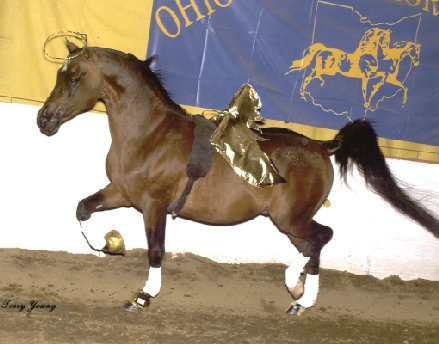 Here's my "Angel" all dressed up for the Liberty Class at the
Buckeye Morgan Challenge Show in September 2002!
It is with great sadness that we tell you,
Nite will no longer be breeding mares.
He was diagnosed with testicular cancer,
and will continue to live out his days
here at The Promised Land,
until the good Lord calls him home!
Don't worry though, just check out
his pics below!
Old Morgans never die..
they just keep going...
and going...
and going....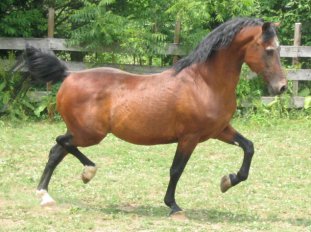 And here is my grand old man at 23 years old,
in June of 2005!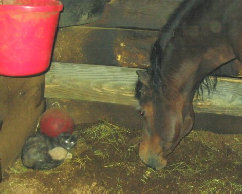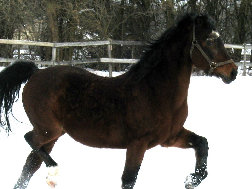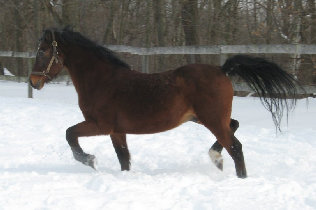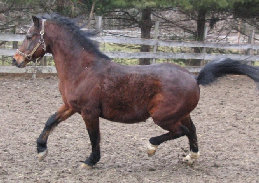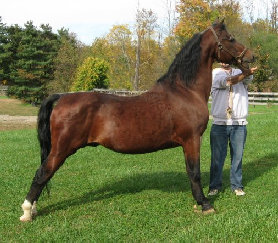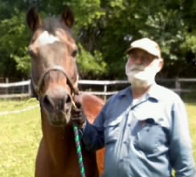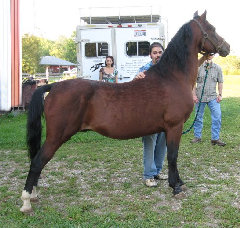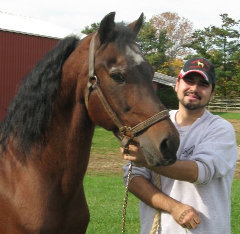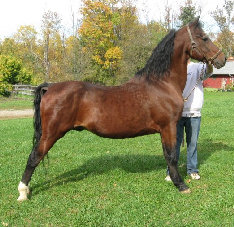 Momma kitty who insisted on trying to raise her kittens under our vicious stallions feed box. LOL
Spring 2008
These pics taken with my son Andres
summer, 2008. Andres is 24 and Nite is 25.
My dad, Ed Novak with Nite,
summer 2009. My favorite two
old men. :)
Here he is poising for
visitors, fall 2009.
And here he is winter 2010 at TWENTY EIGHT YEARS OLD.
He's STILL GOT IT!