2008 FOALS
PL Heaven On Earth
(Ultra's Special Agent x Northerly Haleys Comet)
What can we say about "Zoe" that hasn't already been said,
by someone who has seen this exotic beauty?
She was the first "colorful" to show in
the Morgan Breeders Sweepstakes
and the first and ONLY "colorful" to win
The Morgan Connection Magazine's Annual Fabulous Foal Contest.
Her sire is a World Champion and sire of World and
National Champions, too many to list and his daughters are becoming quickly known as irreplacable broodmares to their owners.
From her gorgeous head, to her lovely neck, fabulous shoulder and incredible hip...We anticipate the birth of this GUARANTEED colorful foal.
and expect nothing less from this
one of a kind, gorgeous "black pearl."

And "Buzz?" He is quickly becoming known as the sire of beautiful, typey, correct, intelligent, talented golden foals from coast to coast and Canada. Many mare owners have chosen to either breed their mare back or breed a second mare after their first Buzz babe was born. With alot of good old blood and western working lines on both sides of his pedigree, he is throwing foals who love to work, have great bone, feet and legs and are suitable for many divisions. His dam was a park saddle and harness horse, whose sire was a many time parade champion, not to mention his sires dam being a "natural park saddle" winner on the east coast. So with a nice balance of show and working lines, he is doing his job well as a sire of both pleasure and show horses.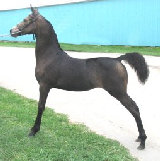 "Sammy" has a gorgeous head with big soft expressive eyes, an upright neck, set on top of his laid back shoulder, a short back, great hip and smooth body, while maintaining true Morgan type, he is a sweetheart to handle but is hiding a "tiger in his tank" in usual Morgan fashion.
This is "Blessings" first non-colorful foal,
we had hoped to get a filly that we can retain to take over her
incredible producing moms place one day, but God had other plans and gave us this fabulous guy to share with the world instead.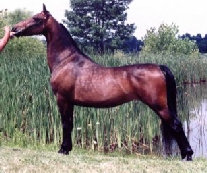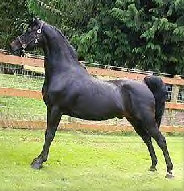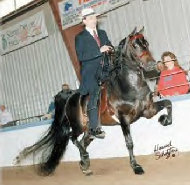 Immortal Blessing
FCF Esprit De Lark
PL POWER AND PRAISE
Waseeka's Skylark x Evita
Immortal Command x PL Precious Moment
Combining the blood of
Immortal Command, Troutbrook
Playboy, Trophy, UVM Flash,
Waseeka's In Command, Sorento
and each carrying a line to Upwey
Ben Don through their sires,
and Tas-Tee's Firefly on
both of their dams dam side
of their pedigree, this colt is all his papers say he should be and MORE!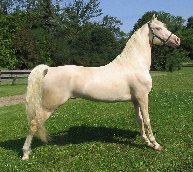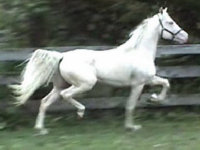 SFG Infinity And Beyond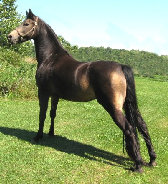 (MEMC Tinseltown x Shatonas Empress)
PL Forever N Ever Amen
Tug Hill Commando,
Kadenvale Don, Tedwin Topic,
Serenity Flight Time, Ben Don,
Devan and Funquest lines
make this foal a nice balance
of popular show and good
old working pleasure horse lines.
cremello
buckskin
And our PRAYERS were ANSWERED with EXACTLY what I "ordered"
a PERLINO FILLY!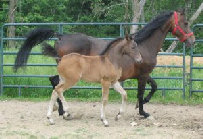 Brown/Bay colt hind coronet
FOALED 3-31-08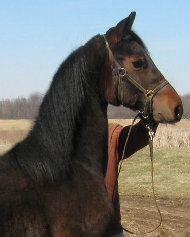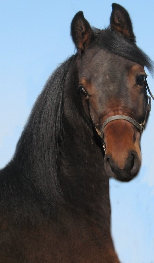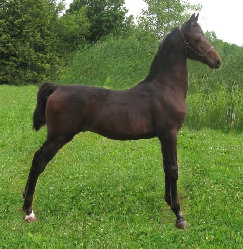 Perlino filly with star
and hind socks
Foaled 5-9-08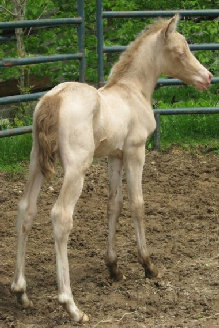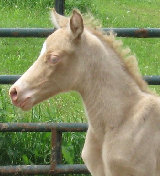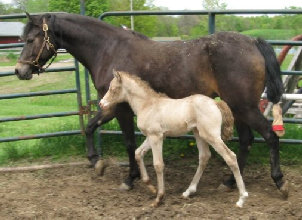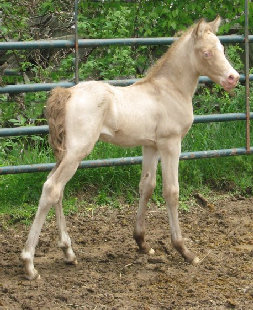 What exactly is a "perlino?" Perlino is the name of the color used to describe a horse who would have been bay, but then got a dilution gene from one parent which would have made the horse buckskin, but it then got a second dilution gene from another parent, making it perlino. So this filly got a dilute gene from her cremello sire (he is homozygous for the dilution gene) AND she got a dilution gene from her mom as well, which then makes her a double dilute, meaning she is homozygous for the dilution gene just like her father. Perlinos and Cremellos also have blue eyes and pink skin, although they do not pass either of these on to their foals unless the foal is also a double dilute.

This filly will produce palomino, buckskin, or smokey black foal when bred to bay, chestnut and black stallions.