PL My Guardian Angel
Regal Look x Regal Ashley
chestnut mare no white
14.2 hands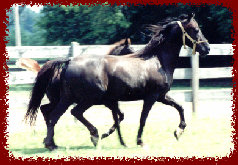 "Angel" is a sweet girl to have
around. She is easy going and a wonderful
mom who throws refinement and her incredible personality to her foals.
Her bloodlines include
WORLD CHAMPION HVK Bold Look,
double Vigilmarch, Ben Don, double Nocturne, and WORLD CHAMPION
Merryweather Royal B.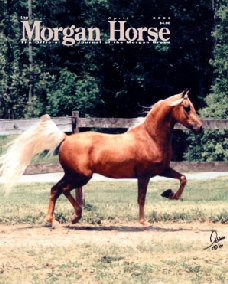 Introducing...
PL Angel's Among Us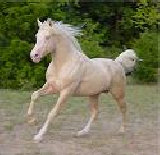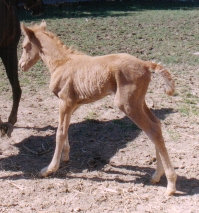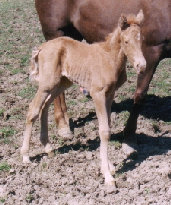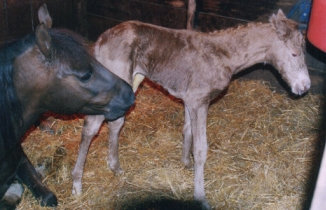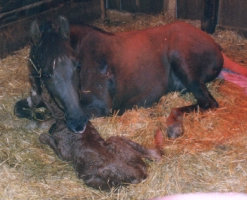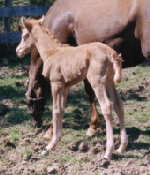 Foaled April 14,2003 at 5:08 AM
Palomino filly
Small star
SOLD!
At five weeks old!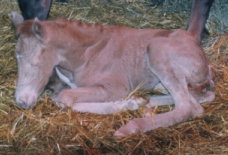 Standing on her own at less than 30 minutes old!
Angel and Jule get to know eachother.
A much needed nap at 2 hours old.
These taken at 8 hours old!
Just like her mom, grandma, brother and sister, she will surely be the sweetest,
kindest, gentlest, most intellegent horse you could ever own! She comes when called, and "talks" to us every time we enter the barn or go near her stall. Just an incredible personality. I might just have to keep moms next foal.
She may *look* chestnut to you,
but I GUARANTEE she is palomino.
Palomino foals come in a variety of foal colors,
everything from near white-cream, to golden,
to shades of apricot or peach. In a very short
time, the mane and tail become more white
and they shed out golden in color!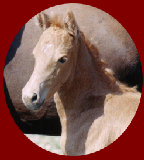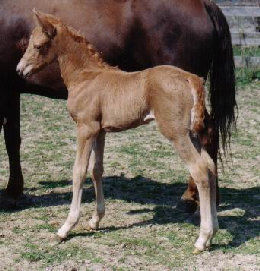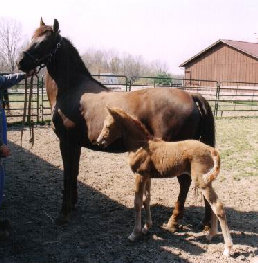 These three pics
taken at 5 days old!
Isn't she LOVELY?!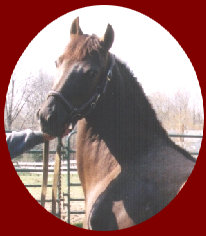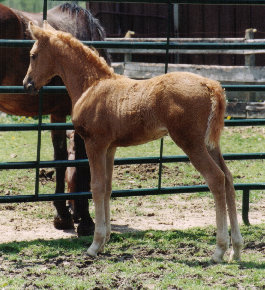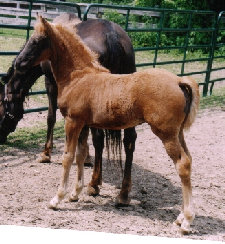 Photo at 3 and 1/2 weeks old.
And here she is at 6 weeks old.
SOLD! Congratulations to Gail MacTavish
of Ontario Canada on the purchase of this little sweetie!
Congratulations Dream Away Morgans in Ontario Canada!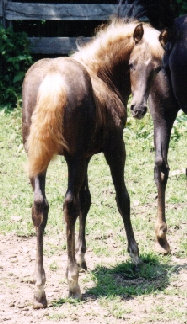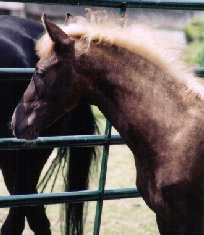 These pics at 3 months old,
with all her white hair coming in her mane and tail
and metallic golden hair throughout her coat. What a lovely girl she is!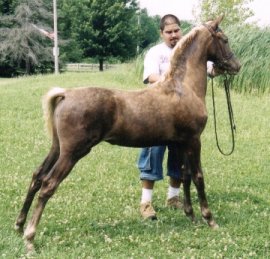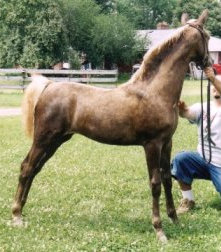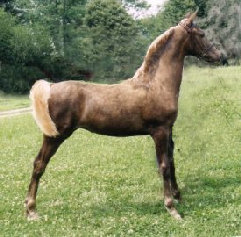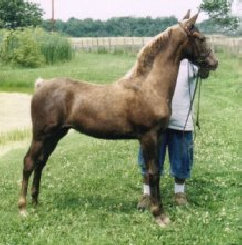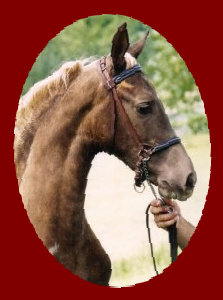 These five pictures
taken at 3 and a half
months old!

Isn't she absolutely
GORGEOUS?!
This was Jule's FIRST
time taken from mommy
and first "real photo"
shoot! We were
amazed how this filly
wanted to model!
Jule was named after my dear friend, Julie Harris, who passed away the day after
Christmas, 2002. A Scholarship Fund and Auction has also been established in her
memory. Please take a moment to visit the site and read about this special lady!
ANGEL is IN FOAL to our CREMELLO STALLION
SFG INFINTY AND BEYOND for a GUARANTEED PALOMINO FOAL
in April 2005!