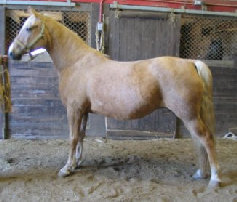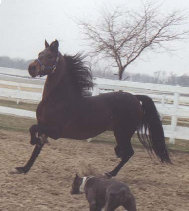 Haley, one week before foaling!
Ultra's Special Agent
Sire of Haleys golden girl!
PL Heaven On Earth
Ultra's Special Agent x Northerly Haleys Comet
2004 brown based buckskin mare
14.3 hands
"Zoe" is the FIRST BUCKSKIN and ONLY BUCKSKIN FILLY sired by "Agent!" She is a gorgeous headed, very smooth mare with a great shoulder, lovely hip and strong push from behind. We LOVE her look, her personality and how she moves. She is ALL THAT and MORE.
PL Heaven On Earth
Buckskin filly, born at 12 PM
on March 21, 2004.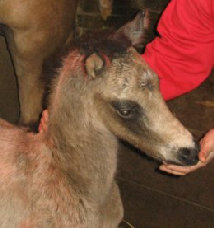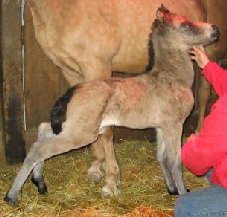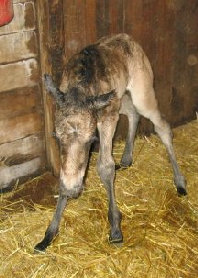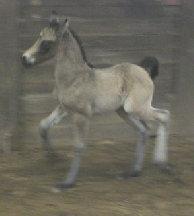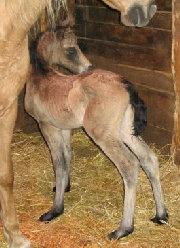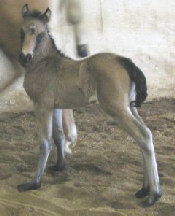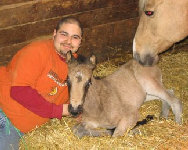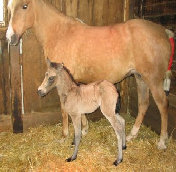 Haley surprized us
with this lovely golden
gift when we arrived
home from church
the first day of spring!
Buckskin, small star
Photo at less than one hour old
Mother and daughter
doing just fine!
Her first pose!
Think she is spoiled?
We could not be happier with this filly.

Special Agent, is himself a Regional, National, and World Champion,
and is a full brother to WC Mare, Ultra's Formal Request.

Agent has fast become one of the most sought after stallions in the breed,
making his mark with his first foal crops, with foals consistantly sweeping
the top awards in the Breeders Sweepstakes!

Heaven On Earth is Agent's FIRST and ONLY colorful foal,
making her even more special than we know she already is!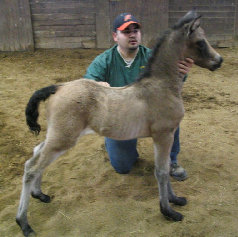 "Zoe" at five days old.

"Zoe" in the Bible means,
"eternal life",
"God kind of life",
"the God life",
and
"the spiritual vitality of God."
We think it fits our lovely lady perfectly!

"Zoe" at 1 year old.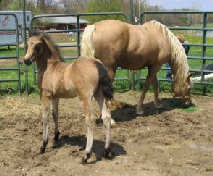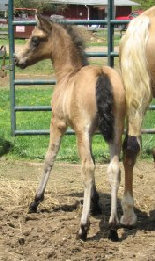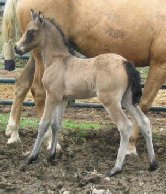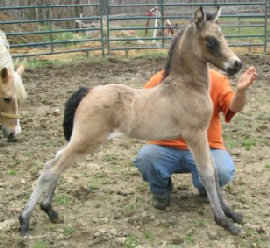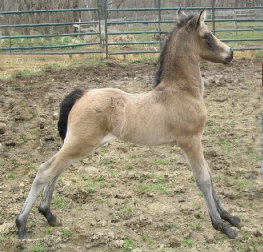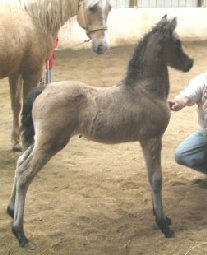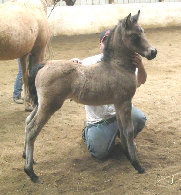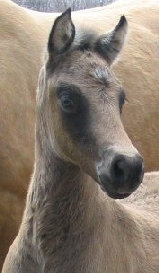 One week old! WOW! What an awesome filly!
Two weeks old.
One month old.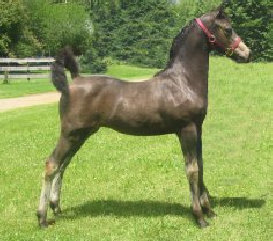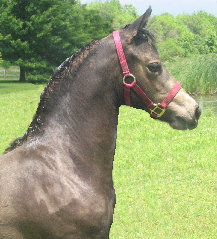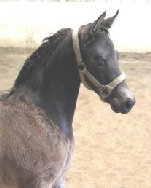 These photos taken during her
first official photo shoot, without mommy
nearby, and just after being body clipped.
TWO MONTHS OLD! HOLY COW!
Wait til she is 5-6 months!

June 26,2004
Our "Princess" Zoe,
at 3 months old.
Is she gorgeous or what?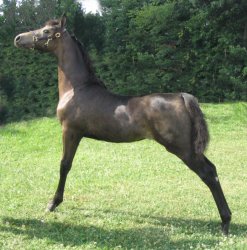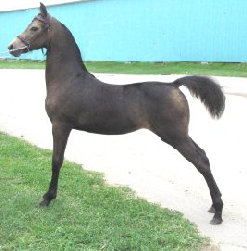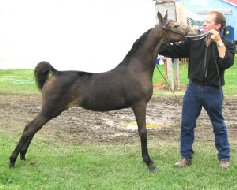 Making history...at the tender age of four months!
Zoe was the FIRST
COLORFUL to ever
show in the Morgan
Breeders Sweepstakes!
The Morgan Connection
2004
FABULOUS FOAL CONTEST
WINNER out of 78 foals!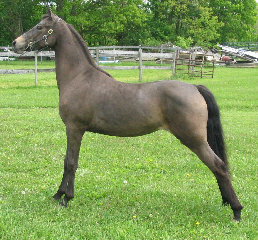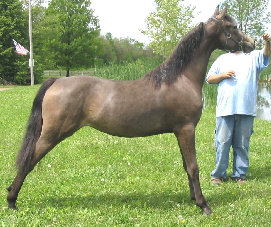 These photos taken at 14 months old.
What a lovely yearling she has become!
We are saddened to report that we lost Haley on
July 2, 2005. Thank God we have this filly is carry on her legacy.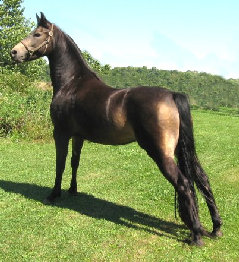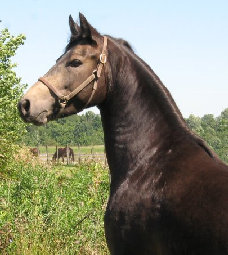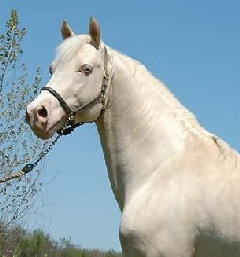 ZOE has been SOLD!
We will be retaining her PERLINO daughter to carry on for
Zoe and Haley!